Why JTR for custom software development
---
Our custom software is homegrown right here in the USA.
We never outsource, ensuring the highest quality and reliability for years to come.
Maximize your return on investment.
We'll maximize your return on investment through planned software releases designed to get you up and running faster. Choosing the right software partner is crucial. We'll work within your budget to deliver the highest possible ROI for your software project.
.
Custom software development Made in the USA
We are 100% USA based team comprised of some of the the best software developers this planet has ever seen. We settle for nothing less than top notch quality in each custom software project.
Speed to market
Our agile approach to custom software development will have you up and running in your new custom software faster than the competition. Our detailed discovery and planning sessions will put us on the fast track of the custom software project and accelerate your return on investment.
.
No surprises. No gimmicks.
Your custom software project is complete. Great! Now it's time to ensure things continue to run smoothly. We offer managed services plans that include 24x7 monitoring and support, ongoing performance tuning, server backups, security monitoring and post project support.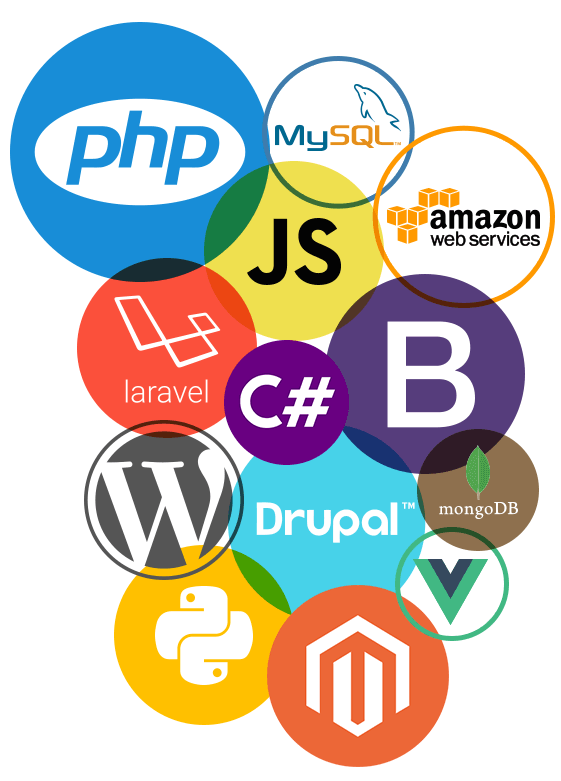 We are custom software development experts. An all USA team with unmatched experience and expertise.
We build custom software applications designed for your business, to drive innovation and growth, and propel your business past the competition. All custom software is tailor made for your business and built for use on the web, mobile, desktop and beyond.
Whether you are in need to re-creating legacy systems with a modern approach, or have an existing codebase you'd like us to take over, or if you are starting fresh from an idea, we have the tools and expertise you need.
PHP
MySQL
Python
MongoDB
Laravel
JavaScript
WordPress
Drupal
Bootstrap
Angular
Vue.js
Node.js
API Integrations
C#
Amazon Web Services
Test Driven Development
Advanced Algorithms
Magento

The JTR Value Proposition
---
Custom Software Development Made in the USA - Yes you read that correctly, and we take pride in it. We never outsource or offshore anything. We have seen the challenges with outsourcing firsthand and are often brought in to rescue a project that went south. Partnering with our USA dream team guarantees you:
The highest quality software development in the world
Dedicated project lead and no communication barriers
Our work day is the same time as yours
Full transparency of our work
Lower costs than outsourcing companies - Compare the life time cost of the project and we are always lower